(772) 245-7112
We are always 15 minutes early
We bring Perrier and Figi water on all trips
We send email confirmations for every trip
Licensed Chauffers wear suite and tie
Cars are new and clean
We meet you at the airport with a sign
We carry your luggage
We accept all major credit cards
Set the right tone for your business meetings. Arrive comfortable and relaxed. Give your clients the gift of luxurious travel. Our service is the perfect choice for any corporate need. We understand success. Let our professional, discreet chauffeurs provide you with first-class service.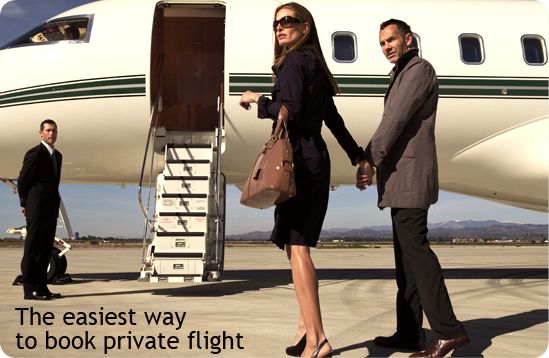 NOW PROVIDING PRIVATE JET SERVICE!
One call and you are on your way!
Call today: (772) 245-7112
TESTIMONIALS
The driver/owner was Robert Brown and apart from the fact that he is an ex-military man who has set-up his own business, I found that he provided a calm and polite service with the obvious attention to detail that his military training taught him. His car was immaculate and despite being a young man, he maintained a very balanced and mature rapport throughout the journey.
If you ever need the services of a vehicle hire company that reflects high quality and safety, I would strongly advise that you contact Robert and judge his qualities for yourself.
Dear Robert,
PLEASE PLEASE forgive me for not thanking you much sooner. I am the best thank you note person and you beat me to it. I am also usually quick to respond to emails and compliment but with the new 2 week baby and ZERO sleep I am not super women like I used to be for now..
My in laws have been bragging about you to EVERYONE and for that I can not thank you enough. They was SOOO impressed by you and just adored you to pieces. I really cant thank you enough for your service, on time, professional, fun, and so much more. Please use me as a reference in the future if needed and I will be sure to refer and utilze you as well for myself and others.
You are wonderful and thank you sooo very much. Look fowrad to meeting you one day.
Sincerely,
Heather Howell
I want to pass on to you some information about Priority Limo and Transport Service. When I came to Perry they had been using the same transport company for over ten years. I was having some issues with them being late, cars dirty, etc. A young professional came to my office on more than one occasion telling me about his transport business. I ignored him a few times as we all do with most sales people, but he was persistent. I decided to give him a shot after a catastrophe happened with my other company. I now have been using his service "Priority Limo and Transport" for over a year now and I have not had any complaints or issues. I use them for our customers, executive management staff and numerous airport pickups. I even sent him to Miami in the early AM hours to pick up our international guests many times. They provide is 24 hour service. His Town Cars are NEW, CLEAN, and his staff is extremely professional. The cars are immaculate and smoke-free! They are also based in Jupiter and I always try to support local companies. If you need a reliable and professional limo and transport service for your hotel. This is the company to use. I have trusted them with our most important tasks and I never had to worry. You only deal with Rob Brown, the owner and he personally makes sure everything is taking care of down to what kind of beverage is served to the person(s) in the car.
Wedding Tips
We would love to make your wedding a memorable experience. Our prompt, courteous and uniformed chauffeurs provide you with stress-free transportation on your special day. Our line of beautiful stretch limousines are the perfect touch for a day you will remember for a lifetime. Whether accommodating a large bridal party, or just the bride and groom, Palm Beach Wedding Limo can help you create special memories.
We specializes in wedding transportation. We want to make your wedding a memorable experience. We have a fleet of limousines for you to choose from. Licensed chauffeurs, that will make sure your days is special. I hope that this checklist helps you to plan your special day.
12 Months Before
Announce your engagement to family and friends and plan an engagement party

Place an engagement announcement in your local newspaper

Sign up for a wedding website to keep your guests informed about event details, area information, etc.

Choose a wedding date

Work on the budget

Consider purchasing wedding planning software to organize everything, or hire a wedding consultant to help secure contracts, etc.

Choose a location and reserve your ceremony and reception site(s)

Begin a rough guest list and compile current addresses

Decide on who you'd like to have as your attendants, including your maid of honor and best man

Begin shopping for your wedding gown

Purchase a wedding planning book/journal, or a simple calendar to keep track of important dates and appointments (fittings, showers, etc.)
6-9 Months Before
Research and choose one or more bridal gift registry

Order your wedding gown and buy undergarments that you will wear with it (bring these to all fittings)

Order other bridal accessories - shoes, gloves and veil

Begin shopping for bridesmaids dresses

Find an officiant who will perform your ceremony

Choose and book ceremony musicians, a wedding band/ DJ, photographer/videographer, caterer and florist
4-6 Months Before
Select and order your wedding invitations, envelopes and thank-you cards

Hire a calligrapher, if desired

Select and purchase wedding favors

Start researching wedding cake pictures and local bakeries for ideas

Book your honeymoon and verify that you have any necessary travel documents including passports and visas

Book a room for your wedding night, if you will be leaving for your honeymoon the next morning

Book accommodations for out-of-town guests

Finalize your guest list and send out save-the-date cards, if using

Print out directions to the ceremony, reception, rehearsal dinner and hotel(s) for guests

Compile a list of area information and things to do for out-of-town guests

Reserve transportation for you and your wedding party to and from the wedding, as well as a bus or trolley for your guests (if necessary)
2-4 Months Before
Find out what your state's requirements are for obtaining a marriage license and get blood tests done, if required

Order tuxedos for the groom and groomsmen

Meet with your caterer to discuss the menu and wine list

Meet with your officiant to discuss ceremony details, wording and wedding vows

Select wedding readings

Order your wedding cake

Buy thank-you gifts for your attendants

Shop for a gift for your new spouse-to-be

Select and purchase wedding bands, and have them engraved if desired - check out Mondera.com's Top Ten wedding Bands

Coordinate and choose a location for the rehearsal dinner

Contact party-rental companies for tables, chairs, tents, etc. if necessary

Purchase luggage and other travel necessities and attire for your honeymoon

Order or renew passports if necessary

Schedule an appointment with your dentist if you'd like to have your teeth whitened or cleaned before the wedding
4-8 Weeks Before
Mail invitations out eight weeks prior to the wedding date and send accommodation info to your out-of-town guests

Compile and complete name change documents or purchase a bridal name change kit online which contains all of the necessary forms to file

Fill out a change of address form at the post office, if necessary

Pick up your marriage license

Have ceremony programs printed

including toasting glasses, cake knife, ring pillow, etc.

Keep your wedding plan updated with directions and event details

Choose your hair and make-up stylists and schedule a trial for both; also book appointments to have your hair, make-up and nails done on the day of the wedding

Review insurance information with your fiancé to see if any updates need to be made prior to the wedding (car, home, medical, etc.)

Plan a bridal luncheon or dinner with your bridesmaids
2-4 Weeks Before
Create a seating chart for the reception and make place cards (or have your calligrapher work on these, if you have hired one)

Contact your caterer with a final guest count

Print out a timeline of events for your wedding party and vendors - include contact information and cell phone numbers

Meet with your photographer and florist to finalize details

Finalize your ceremony and reception music and song list for your wedding band or DJ

Confirm lodging reservations for out-of-town guests

Place a wedding announcement in your local newspaper

Pick up wedding bands and make sure the fit is good

Schedule a final dress fitting

Write rehearsal dinner toasts
1 Week Before
Write out final checks for your minister, organist, DJ or musicians, etc. and organize in envelopes for your wedding coordinator or one of your attendants to distribute at the wedding

Pick up your wedding gown

Confirm limo or other transportation reservations

Pack for your honeymoon and confirm travel arrangements

Have your local post office hold your mail, if necessary, while you are away on your honeymoon

Treat yourself to a spa day — you deserve it! Check out Spa Finder to find services in your area.
The Day Before
Welcome out-of-town guests as they arrive

Take a yoga class or go for a walk during the day

Schedule a hair appointment for prior to the rehearsal dinner

Attend the rehearsal and enjoy the rehearsal dinner!
The Wedding Day
Wake up early and do some light exercise, or just go for a peaceful walk outdoors and soak up the beauty of the day

Set aside some time before the festivities to exchange gifts with your bridesmaids or close family members

Eat a healthy breakfast - you'll need your energy for the big day ahead!

Enjoy it; it's finally here and everything will be wonderful… Congratulations!!